Normal Eyebrows Embroidery / Mist Eyebrows Embroidery / Eyeliner Embroidery – The Principle of Semi-Permanent Makeup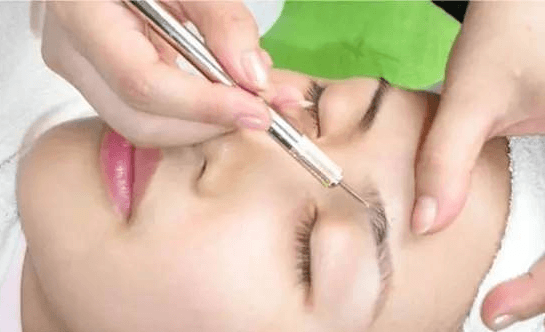 The Principle of Semi-Permanent Makeup
Normal Eyebrows Embroidery / Mist Eyebrows Embroidery / Eyeliner Embroidery
Semi-permanent make-up is a technique based on dermatology that makes beauty in the skin's epidermis. In the epidermis layer, the basal layer at the lowermost end is also used for beauty makeup. The skin cells of the epidermis layer will gradually disappear after 2 to 3 years of metabolism, which is different from the deep dermis layer. New concept beauty technology for tattoos.
If you would like to make a semi-permanent make-up, then please accept and acknowledge the process of its transformation:
Design -> Operation -> Dislocation -> Fading -> Adjustment -> Molding
Recovering notes:
* Dislocation will occur approximately 3-4 days after eyebrows / eyeliner embroidery, and the color after dislocation will be clear.
** The mink must not be buckled, wait for it to fall off naturally, or it is easy to take away the color.
About semi-permanent eyebrows, 30% is base on operation, 70% is recovery and skin repair, it need to be patient, can not be too hasty. Dont be too hard to your self and want to do it perfectly for the first time, and it may caused your eyebrows too deep. It's not so recommend as it may outcome to be an old-fashioned eyebrows, and it's not easy to amend!
Therefore, you have to cooperate with the Eyebrows Embroidery Specialist and communicate more to achieve the best results.
About Ally Beauty:
We provide professional semi permanent make up embroidery services as below:
Normal Eyebrows Embroidery
You may contact us for any enquiry and consultation.
📞 Tel: 012-6091865
👉 Whatsapp: 60126091865
👉 FB Messenger: http://m.me/allybeautyhouse
Your embroidery embroidery service in Kuala Lumpur – Cheras & Ampang which is near to Pandan Indah, Taman Muda, Taman Segar, Taman Midah & Kampung Pandan.
Please make your appointment before visiting to our shop.