Korean Men Eyebrow Embroidery / Guy Eyebrow Tattoo Service @ RM599
Professional Semi Permanent Eyebrow Embroidery for Guy / Male at KL, Cheras & Ampang Area
Ally Beauty's Men Eyebrow Embroidery comes with 1 free touch up.
Experienced eyebrow embroidery specialists.
Private rooms to ensure your utmost privacy and comfort.
Natural Ingredients.
Free Consultation.
Hello guys,
Are you having problem with you eyebrows?
Weak eyebrows make you look weak. When you look weak, people tend to brush you aside or treat you as if you're invisible.
Eyebrow embroidery for men is the best solution for you. It is not only work for women but men as well.
Thick, dark, bolder eyebrows enhanced a men's credibility and authority.
With our Male Eyebrow Embroidery Package, you can now look smarter & stronger, which make you having more professional look and leave a great first impression.
Men Eyebrow Embroidery: Enhance Your Cham, Authority & Credibility
MEN Eyebrow Embroidery Promotion Package
Promotion Price: Rm599
Free Touch up.
Over 10 years experienced embroidery specialists.
Private rooms to ensure your utmost privacy and comfort.
Natural Ingredients.
Safe & Hygiene (all done by one-time use needle)
Free Consultation.
Appointment Now: 
📞 Tel: 012-609 1865
👉 Whatsapp: 60126091865
👉 FB Messenger: http://m.me/allybeautyhouse
Men Eyebrow Embroidery Customer Samples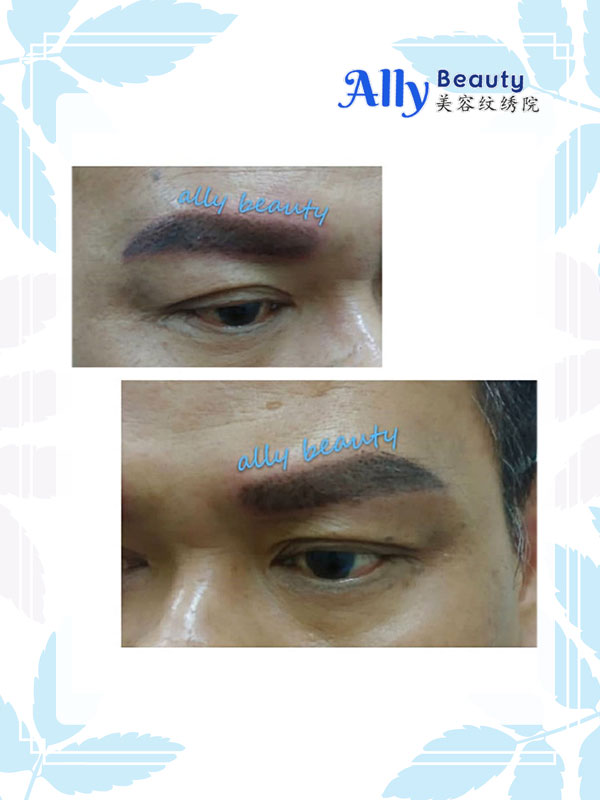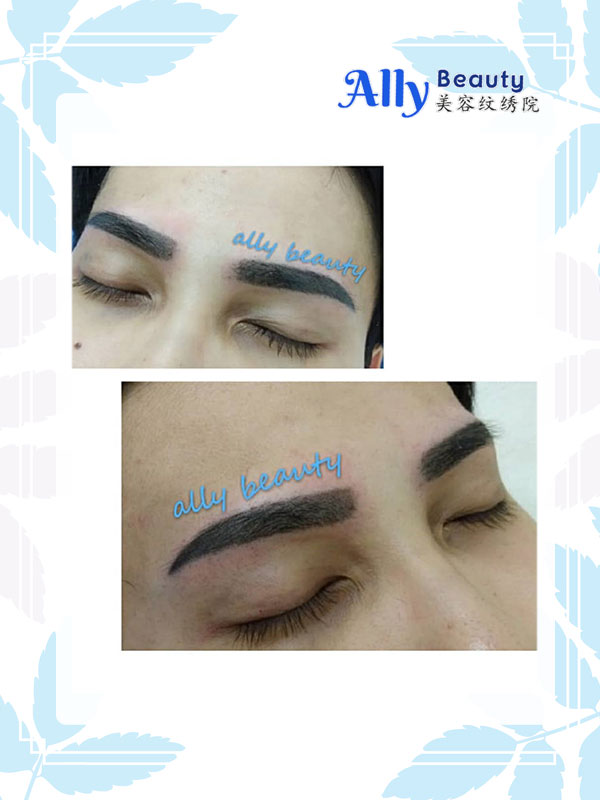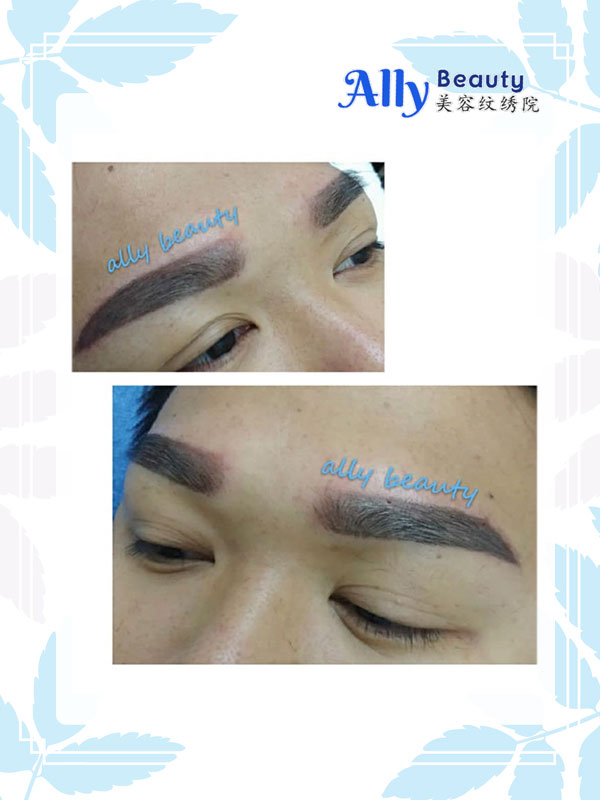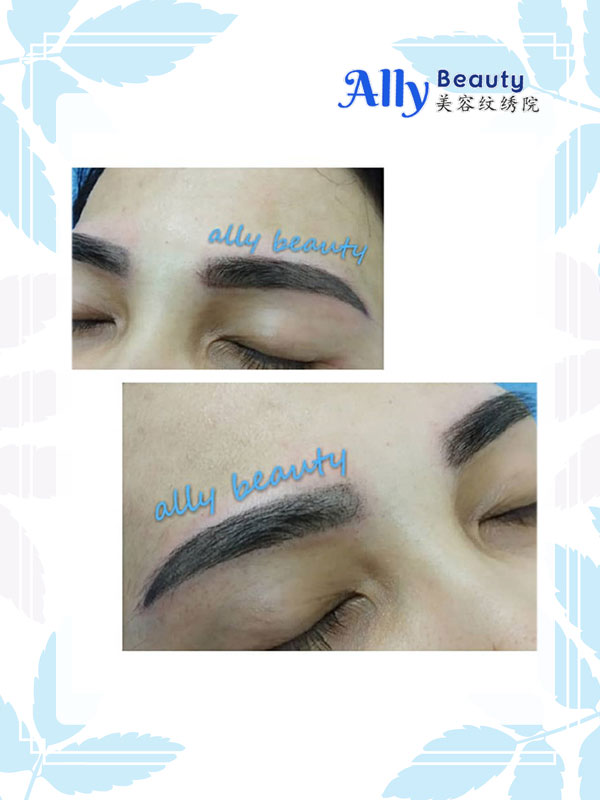 Quick FAQ of Men Eyebrow Embroidery:
1. How long will it last?
This will be base on each customer's choice of color, shape, and after care varies, with a touch up within 2 – 3 months from the first treatment session, it can be extended up to 2 year to 3 years depends on individual's skin condition.
2. Is eyebrow embroidery very pain?
Our therapist will apply a superior numbing cream to the treatment area to minimize discomfort of the customers. 8 out of 10 customers feedback that they don't feel any discomfort during the process and for those who do, the discomfort is not more painful than tweezing.
3. Is it safe for eyebrow embroidery?
At Ally Beauty, we are always safety come first. Each tool comes individually sealed, sterilized and will be disposed off after the treatment. We never reuse it at another customer.
4. How is the eyebrow embroidery working process?
Step 1 – Consultation and Analysis
Step 2 – Eyebrow Design & Shaping
Step 3 – Numbing Process
Step 4 – Eyebrow Embroidery Colouring Treatment
You may know more detail at our eyebrow embroidery service page.
5. Where is your shop located?
🏠Location: 41-1, Jalan Mawar 15, Dataran Mestika, Taman Mestika, 56100 Cheras, Kuala Lumpur, Malaysia
Our Shop is located in Taman Mestika, which is around Jalan Kuari, Nearby Shopping Mall: Sunway Velocity, Aeon Maluri, Mytown & Ikea Cheras, EkoCheras And Leisure Mall.
You may click the quick link to open location in Google Map Or Waze.
Our Semi Permanent Eyebrow Embroidery Services for Men & Women Included:
Normal Eyebrow Embroidery
Korean Eyebrow Embroidery
Mist Eyebrow Embroidery
Powder Eyebrow Embroidery
Fog Eyebrow Embroidery
3D Eyebrow Embroidery
About Ally Beauty – The Eyebrow Embroidery Malaysia Specialist
Are you Looking for Best Men Eyebrow Embroidery in Kuala Lumpur? Or looking for Best Semi Permanent Male Eyebrow Embroidery Service for guy near by Cheras & Ampang Area?
Ally Beauty has more than 10 year experience & through the Korean semi-permanent makeup technology, help our male customers to make out the eyebrows with a stronger, bolder eyebrows with very natural and good-looking.
We provide professional eyebrow embroidery for ladies and eyeliner embroidery services around kuala lumpur, cheras and ampang area.
Our eyebrow embroidery color does not change red, not blue, do not faint color as time pass by.
This make you refreshing, but also has the temperament, the fresh feeling.
Our Other Promotion Embroidery Services Included:
RM400 – 499 : Semi Permanent Eyebrow Embroidery ( Normal Eyebrow Embroidery / Korean Mist Eyebrow Embroidery / Powder Eyebrow Embroidery ) – For Girls (Female)
RM499 : Semi Permanent Eyeliner Embroidery ( Upper Eyeliner / Lower Eyeliner Embroidery)
*Free One Time Touch up for the Embroidery services
*Free consultation and design.
Others Promotion Services:
RM138 : Eyelash Extension
RM99: Minimal Tattoo
Ally Beauty: Malaysia Eyebrow Embroidery Specialist Kuala Lumpur / Cheras / Ampang
📞 Tel: 012-6091865
👉 Whatsapp: 60126091865
👉 FB Messenger: http://m.me/allybeautyhouse
🏠Location: No. 14-2, Jalan Perubatan 2, Pandan Indah, 55100 Kuala Lumpur.
🚙 Waze: Ally Beauty
✨ By Appointment Only ✨
Are you looking for:
#men eyebrow embroidery kl price
#men eyebrow embroidery cheras price
#men eyebrow embroidery ampang price
#men eyebrow embroidery malaysia promotion price
#eyebrow embroidery PJ, sri petaling, puchong
#male eyebrow embroidery
#eyebrow embroidery for guy kuala lumpur
#male eyebrow embroidery near me?